NO*Glassrosens Captain Jack Harkness (import from Norway)
TICA Quadruple Grand Champion

Sire:  NO*Glassrosens Hector Barbossa
Dam:  NO*Glassrosens Tribeca
Jack has arrived in Canada.  What a beautiful boy,  a seal lynx bicolor.  He was shown in a very large class of ragdolls at only 8 months of age, and got enough finals to become a grand champion!  At 1 year of age he was shown at our Edmonton show and got 12 finals!  Best allbreed, many best specialty.  He was the 3rd best cat overall of all cats in the show.  We just got back from Ferndale and he got 4 finals in a large class of 46 cats.  He is a quadruple grand champion now, now all we need is a best cat to Supreme him.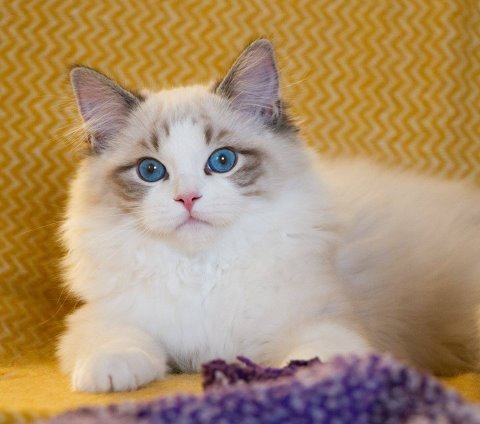 There will be no offspring of Jack sold to Norway, Sweden, Poland or Asia (per my contract with his breeder)


Regional Winner, Quadruple Grand Champion Rags2dazzle Mench
Sire: CFA GC Islandols Just Mr. Sandman
Dam: CFA CH Ragsnriches Jasmin of Rags2dazzle
TICA RW-16th Best All Breed Longhair Cat SE Region 2010-2011
CFA 2nd Best Ragdoll Kitten SE Region 2010-2011
Mench has joined my cattery in the fall of 2013. He is a seal bicolor. He is a really sweet cat, a very gentle boy who loves to be pet and brushed. DNA tested N/N for ragdoll HCM.  Mench weighed 18 pounds December 2015.
There will be no sons of Mench sold with breeding rights (per my contract with his breeder)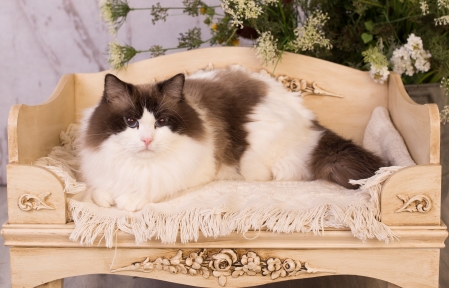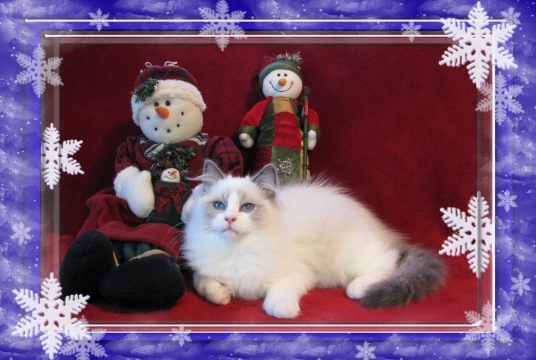 Tica Champion Rainbowragdolls Prince Charming
Sire: RW, SGC Izzadorablerags Purrminator
Dam: RW, SGC Adorabledolls Northern Dancer
TICA regional color award winner – 3rd best blue point/bicolor ragdoll
Prince is one of the last sons of Purrminator. He is a really beautiful boy and has such a sweet personality.  He is a blue bicolor. Pictured at 3 months old.  N/N for ragdoll HCM.  He has been to several TICA shows and final'd at all.  One more final required to become a grand champion.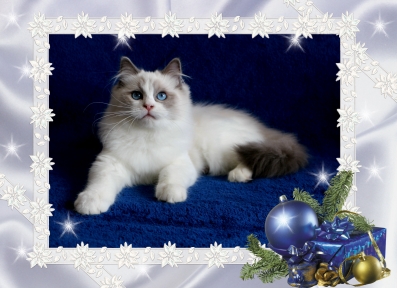 Previous Kings of ours, their bloodlines live on in some of our breeding cats: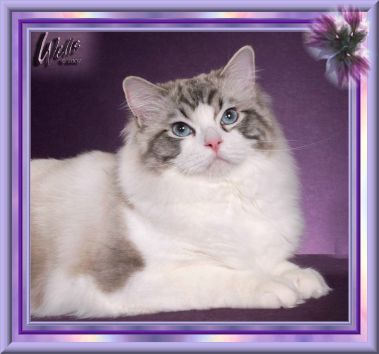 Champion Riterags Simba of Rainbowragdolls
Sire: OS (Outstanding Sire), RW, QGC Raggledazzle Duke of Riterags
Dam: OD (Outstanding Dam), RW, SGC Riterags Jumbolette
Simba is a Regional Color Award Winner
Best Seal Lynx Point/Bicolor Ragdoll of the Year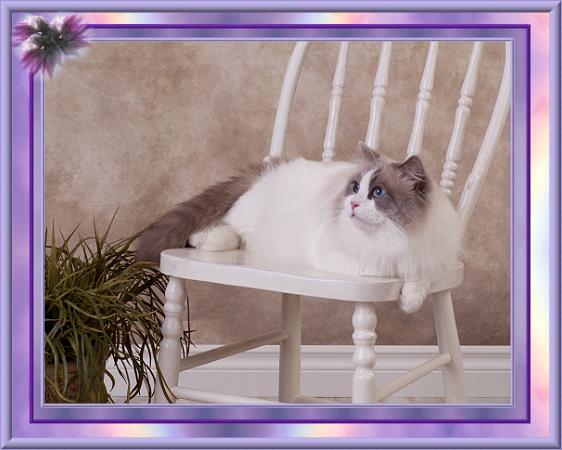 Regional Winner, Supreme Grand Champion Izzadorablerags Purrminator
Sire: QGC Showdolls Rumble in the Bronx
Dam: Victoriantreasur Vanilla Latte
Purrminator is a 2-time Regional Color Award Winner
Best/3rd best Blue Point/Bicolor Ragdoll of the Year
RFCI's 10th best Ragdoll in the world
19th best AB cat in NW region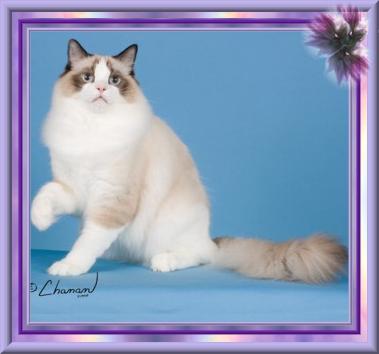 CFA Grand Champion Bordeaux Ltd's Just a Dash O Magic
Sire: CFA GC Bordeaux Ltd's Risky Bizness, DM
Dam: CFA GC, RW Bordeaux Ltd's Suzie Q, DM (CFA 2nd BOB Ragdoll Internationally 2005, 18th best cat in Southern Region)
2007-2008 CFA 5th best Ragdoll Internationally, 10th best kitten
4th best adult ragdoll in RFCI
Ragdolls of America 5th best Ragdoll in the world