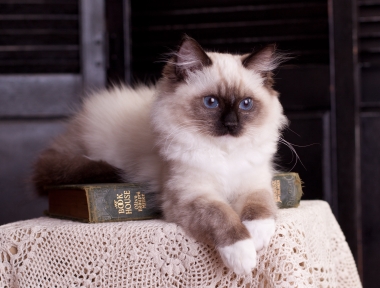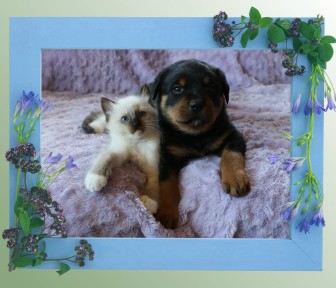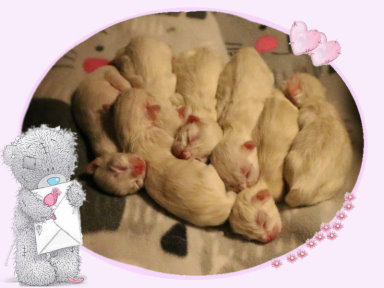 Thank-you for visiting my kitten page.  I have been in love with the breed for over 20 years now, they are an important part of my family.  They bring me such joy and I am so happy to be able to share that with all my kitten buyers.  At Rainbowragdolls there is a never-ending demand for ragdoll kittens.  And I am just a small hobby breeder who will never have enough kittens for everyone.  So I have decided to no longer have a waiting list.  Any kitten that is available for purchase will be listed under AVAILABLE KITTENS at the bottom of the page.  The first person to contact me and put down a non-refundable deposit of $100 will get to reserve that kitten.  I will also list all current kittens so people can see what will be coming up for adoption at a later date.  You may also follow my facebook page where I will also post any available kittens https://www.facebook.com/alberta.ragdolls.
Pricing
Kittens are priced individually based on overall pattern, color, pedigree, parents show history, quality of past kittens by the same parents, etc.  This is a general guideline only:
Pet quality seal and blue,  bicolor or mitted $1000-$1200
Pet quality lynx bicolor or mitted $1200-$1500
Show quality $1300 +
Breeding quality – Please contact me if interested.
What is included
All kittens have received a minimum of two vaccinations by a veterinarian, a vet health booklet will be provided with each kitten
Kittens have been dewormed multiple times
A TICA registration form (blue slip) will be provided upon proof of spay/neuter
A 2-year health guarantee in the form of a contract to be signed by both myself and kitten purchaser
Kitten has been microchipped by a vet (you will need to activate the microchip in your name with Viaguard which costs $19)
A welcome kit from Royal Canin which has coupons and food samples
Toys (unfortunately for any kitten shipped in cargo I am not allowed to include toys)
6 weeks free pet insurance through petsecure (optional).  30 days free pet insurance with trupanion (optional)
Copies of parents pedigrees available upon request.  Also copies of DNA testing on all parents is available which shows that they are negative for HCM, PKD, and many other things
Shipping is available within Canada through Air Canada or Westjet and will cost about $350 (includes flight, kennel, and the pre-flight vet check required by the airline)
Optional:  I am able to early spay or neuter most kittens.  Cost will be added to the purchase price.  A typical spay is $190 and neuter $100
Upcoming litters
Rosy and Abbigail will be bred to Jack
Current kittens (not available for reservation at this time with the exception of breeders
Spice Girl and Jack had 3 kittens on June 25.  On hold as several breeders are interested in them.  DNA results are back!
Kitten #1 Boy – Chocolate mitted lynx – SOLD
Kitten #2 Girl – Lilac mitted lynx – currently on hold for a breeder
Kitten #3 Girl – Chocolate mitted lynx
Current kittens available for reservation
Tiger Lily and Prince have a few kittens now available for reservation.  They are ready to go as early as August 27.
Seal bicolor boy, show/breeding quality $1200 (as pet only, if interested in breeding rights please contact me)
Blue lynx bicolor boy $1000
Bella and Jessie have 3 kittens born June 15.  Kittens are available for reservation and will be ready to go home around September 10
Kitten #1 – Seal mitted female with bicolor blaze (has a tail kink) $900 – Reserved for Karen
Kitten #2 – Seal mitted male $1000 – Reserved for Anna
Kitten #3 – Seal lynx mitted female $1200

Ruby and Jessie have 4 kittens born August 1.  Kittens will be available for reservation at any time and are ready to go home around October 24
Kitten #1 – Seal colorpoint male $1000
Kitten #2 – Seal lynx mitted male $1200
Kitten #3 – Seal mitted male with a bicolor blaze $1000
Kitten #4 – Seal mitted lynx female $1000
Misty and Jack had 4 kittens on August 7.  Her 3 boys are available for reservation any time and will be ready for their new homes late October
Kitten #1 – Blue lynx bicolor boy $900 (He has a bit of color missing on the tips of his ears and he has a kink in his tail)
Kitten #2 – Seal bicolor boy $1000
Kitten #3 – Seal lynx bicolor boy $1200
Kitten #4 – Seal bicolor girl – She was born with a deformed arm that the vet says may have to be amputated when she is older.  We will be looking for a very special home for her.